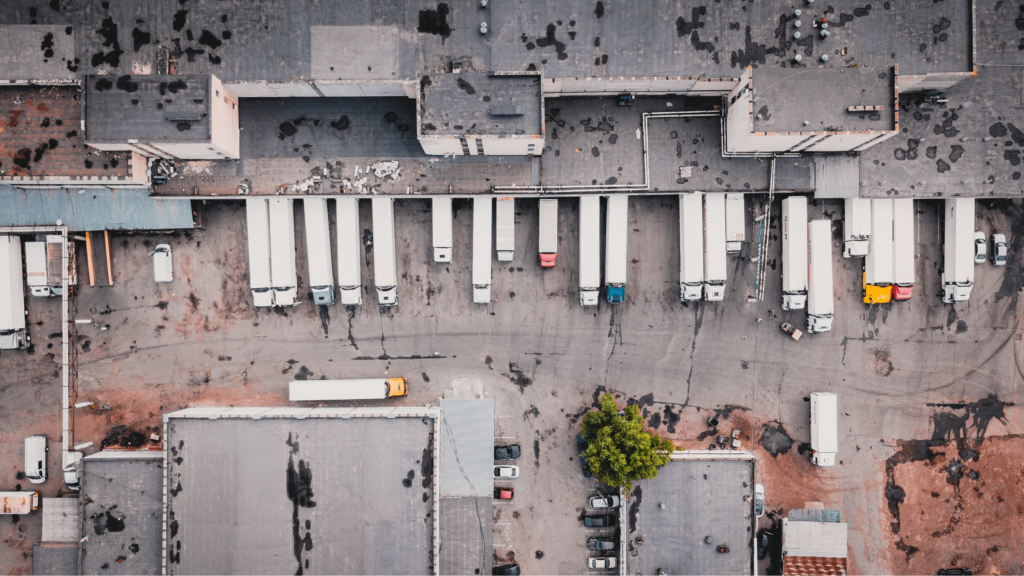 Climate accountability depends on GHG accounting.
The Carbon Call builds on and helps accelerate ongoing work to improve measurement, reporting, and verification of GHG emissions and removal, primarily for the corporate sector.
The Carbon Call and its member organizations explore the drivers that necessitate, and the emerging solutions that provide, a path toward interoperability within corporate GHG accounting and reporting.
The Carbon Call mobilizes member organizations to actively engage in collective problem solving to address the constraints that companies face when gathering, interpreting, or sharing data and information or when performing analyses to prepare GHG estimates. Member organizations are requested to volunteer experts to join the Carbon Call's expert advisory group and expert subgroups.
Member organizations include leading private sector, scientific, philanthropic, NGOs, and inter–governmental organizations currently working to:
Advance the development of more universal accounting methodology standards for companies, including links to national transparency reporting;
Enable the expansion of access to reliable GHG emissions and removal data; and
Strengthen the interoperability of digital GHG accounting infrastructures.
The mission and ambitions of the Carbon Call will not materialize overnight. Therefore, private sector member organizations also commit to reporting greenhouse gas emissions and offset information: 
Comprehensively report GHG emissions across all Scopes of Emissions (Scope 1, 2, 3) and all classes of GHGs in line with available methodologies and best practices.
Annually report each year to ensure progress is measured.
Transparently make GHG emissions information available to the public to track progress.
The Carbon Call is seeking to create renewed impetus for more comprehensive, annual, and transparent measurement and reporting. Recognizing that there are multiple transparency initiatives, platforms, and registries, the Carbon Call invites corporate member organizations to use those existing efforts to fulfill the Carbon Call commitment.
We need more climate action, fast.
The Terms of Participation outline the collaboration between Carbon Call member organizations.
Founding member organizations

Member organizations

What Carbon Call member organizations are saying
"With the scaled-up engagement the private sector we saw at COP 26 and the large number of new commitments and pledges, it is crucial that we have a more transparent reporting system, one that builds confidence in the reported reductions of financial institutions, industries, and cities. The Carbon Call will build on existing reporting initiatives in creating a coherent and transparent common reporting format, once that ensures comparability of reporting."

Sheila Aggarwal-Khan
Director, Economy Division, United Nations Environment ProgramME (UNEP)
"Progress on climate action demands all of us working together to achieve positive change on a vast scale. That's why KPMG is excited to be a founding signatory of the Carbon Call. Together, we can help build a more sustainable future for all"

Bill Thomas
Global Chairman and CEO, KPMG
"As scientists, we track increasing concentrations of methane and other greenhouse gases in the atmosphere that are warming the earth. But because of incomplete and inconsistent emissions reporting and a scarcity of monitoring stations, it is difficult for us to track where emissions originate and whether they are being cut sufficiently in a given country or region. We are pleased to be part of the Carbon Call which cuts across science, civil society, and the private sector to develop more comprehensive and integrated emissions reporting."

ROB JACKSON
CHAIR OF GLOBAL CARBON PROJECT, EARTH SCIENTIST AT STANFORD UNIVERSITY, AND SENIOR FELLOW OF THE STANFORD WOODS INSTITUTE FOR THE ENVIRONMENT AND THE PRECOURT INSTITUTE FOR ENERGY
"As businesses realize their role in tackling climate change, pledges and promises must be evidenced by progress and performance. A global, reliable, and interoperable system for improved GHG accounting is critical for our efforts to accelerate action and track progress at scale. EY is excited to be joining this collaboration across a broad range of stakeholders that will help create value for all."

Steve Varley
EY Global Vice Chair, Sustainability
"The need to decarbonize the planet has become a priority among world leaders, and while many enterprises have set net-zero emissions goals, the tactics are individualistic. At TCS, we believe an ecosystem-led approach is imperative to creating reliability and interoperability for carbon accounting. That is why TCS is proud to join the Carbon Call, where we can partner with like-minded organizations to improve carbon accounting systems globally and ultimately help achieve a net-zero emissions future."

Kamal Upreti
Vice President and Head of Industry Group, Tata Consultancy Services
"Sustainability goals are worldwide objectives — they don't stop at borders and can only be achieved by looking at the entire supply chain of products and services on a global scale. Transparency of all actors along the supply chain is a prerequisite for any qualified reporting or analysis. The LEI is a 20-character, alpha-numeric code based on the ISO 17442 standard. The Global LEI system provides the only open publicly available LEI data pool that can be regarded as a global directory, greatly enhancing transparency in the global marketplace to address this issue. GLEIF strongly advocates the availability and usage of the LEI to support transparency in global sustainability initiatives, and the LEI has recently been recognized by international business influencers — the B20, Business in OECD, and IoE — supporting the G20's sustainability agenda. It, therefore, fits perfectly that the LEI and the vLEI could play a crucial role in sustainability reporting frameworks. As the co-lead of the 'discoverable data' subgroup, we have strong credentials that will allow us to create transparency in sustainability reporting to support the Carbon Call roadmap released at COP27. GLEIF is the guardian of the LEI, a universal entity identification standard, as well as the records and underlying network that enables responsible interactions between legal entities worldwide. As such, we look forward to contributing our expertise in trusted entity identification and exploring ways our high-quality LEI data sets can further accelerate data-driven climate-aligned investing."

Stephan Wolf
CEO, GLEIF
"If we are to achieve the pace and scale of action required to tackle climate change, we need collective action and investment from businesses across the world. The Carbon Call is helping to drive these efforts by bringing together organisations to create and build trust in a globally aligned and interoperable system for measuring and recording data used for GHG accounting. PwC is proud to be part of this initiative as we work to deliver sustained outcomes for our clients that will help accelerate action on climate change."

EMMA COX
GLOBAL CLIMATE LEADER, PWC
"Climate change is the defining challenge of our times and a top priority for BCG. Achieving global net-zero must start with a reliable, global, and robust system for measuring and reporting emissions. We are proud to join the Carbon Call and are committed to supporting this initiative through building our own capabilities to support our clients with their climate strategies, measurement, and actions, and leading by example through our own net-zero commitment and actions."

HUBERTUS MEINECKE
MANAGING DIRECTOR AND SENIOR PARTNER; GLOBAL LEADER, CLIMATE & SUSTAINABILITY PRACTICE, BCG
"When it comes to climate impact, there is no accountability without accounting. The Carbon Call is doing important work to improve greenhouse gas calculation and reporting."

Kristian Rönn
CEO and Co-Founder of Normative